ServerCare: Your Complete Oracle Resource
ServerCare specializes in Database Administration (DBA), System Administration, and Licensing Services for Oracle databases and servers running Unix (Sun Solaris, HP/UX, IBM AIX), Linux, and Microsoft operating systems. Please send us an email using our request form here, or call us toll-free at 888-918-6309.
See why organizations such as UC San Diego, Cellular One, Cable & Wireless, Glenayre Electronics, Manitoba Telephone, Shipco Transport, and others trust their systems to ServerCare.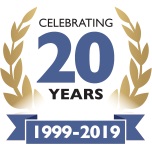 News & Events
ServerCare Senior DBA Brent Bigonger gave an "Oracle 101" presentation for the San Diego Linux Users Group (SDLUG).
This free presentation gave a basic overview of the Oracle database as well as Oracle's relationship with open source software…. (read more)
Why Use ServerCare?
What are the advantages of Remote DBA and System Services?
Hiring system and database administrators is extremely costly. Beside salaries that are commonly above $100,000 per year, there are other "costs" as well, such as… (read more)
* Sign on bonuses * Vacation pay * Overtime pay * Sick pay * Training * Conferences * Medical Insurance * FICA and other payroll costs * Miscellaneous General benefits * Office space and associated overhead
Overall, a DBA or Sysadmin on staff can cost well over $150,000 per year, and there are no guarantees of expertise or retention. With ServerCare, you always know your costs up front, and it is you that retains control of how much or how little help you need.
Recent Projects
Some of our customers include companies such as:
Cable & Wireless
UC San Diego
Vagabond Inns
Cisco Systems (read more)